Why travelling to the Sulcis Archipelago
© 2023 - Arcipelago Immobiliare - All rights reserved.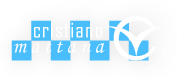 Su questo sito utilizziamo cookie, nostri e di terze parti, per migliorare la tua esperienza di navigazione.
Se vuoi saperne di più consulta la nostra
informativa sui cookie.

Chiudendo questo elemento o interagendo con il sito senza modificare le impostazioni del browser acconsenti all'utilizzo di tutti i cookies del sito web www.arcipelagoimmobiliare.it.